Feeling grumpy? Sometimes its hard to keep the pep in your step, especially when you're short on time. Maybe its raining, maybe its Monday, or maybe you just want to crawl into a dark hole and eat an entire chocolate cake. Whether you're grumpy for a reason, or just feeling sorry for yourself, here are some quick last-minute fixes to turn that frown upside down.
BLAST your fave song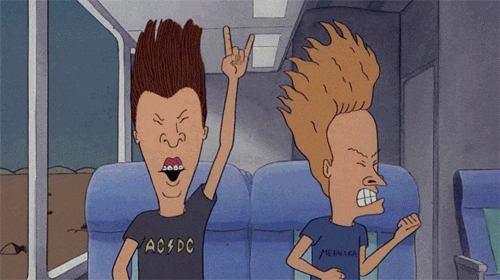 Whether you're at home, in your car or even at work. Take a minute pop on your fave feel-good song, (skip the Bon Iver and Radiohead) and put it on… high! Some of my all-time faves include:
Please try and listen to these songs and A. not dance or B. not crack a smile. Put on that song you cant help but dance to, Nicki Minaj always does it for me.
Lace up your sneaks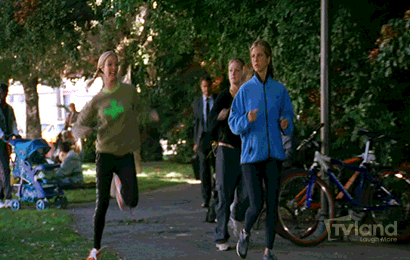 Exercise is so amazing for a grumpy gus, like you. Pop on your sneaks and either head to the gym, go for a run, or go for a walk. Get your blood pumping and get the endorphins going. The other great thing about working out: it helps you zone out. You can blast all your fave tunes, and get your mind off whatever is bugging you.
Carb it up.
For me, its hard to be grumpy with a huge bowl of carbs in my face. But, its not just me, carbs are actually scientifically proven to improve your mood. According to an article on the Independent: "a diet high in carbohydrates, for example, such as bread, potatoes, pasta and cereals, can have a positive effect on one's mood." Yes, you just got a justification to chow down and a bowl full of your favorite pasta to improve your mood, go nuts!
Caffeinate
Ohh coffee. Most of us can't even open our eyes without a cup in our hands. If you're feeling a little down in the day, a cup of joe will not only wake you up, it may also improve your mood! Authority Nutrition lists 7 reasons why coffee is amazing. One of which is, 'many controlled trials have examined the effects of caffeine on the brain, demonstrating that caffeine can improve mood". Just another way to justify your Starbucks habit!
OMG Cuuuuute!
The internet is chockablock full of memes and cute photos. If you are in a Debbie Downer mood, pop "puppies" in the google search bar. Then look at pictures of adorable little balls of fluff, doing adorable little fluff ball things. If you are not smiling and cooing, you may just be made of stone.
Cheer up, grumps! It's not so bad. If all else fails, hop in bed and take a quick nap. Then, repeat steps one through five and get back to your usual peppy self!